Dentistry perfected, smiles transformed.
Free Consults for first time patients, contact us today.
Free dental consultation and OPG X-Ray.
Experience the Glenferrie Dental difference with our complimentary consultation, including an OPG X-ray. An OPG X-ray provides a comprehensive assessment of your oral health, helping us tailor personalised treatment options just for you.
Our compassionate team is dedicated to alleviating dental anxiety, ensuring a stress-free and comfortable experience. Whether you seek to restore missing teeth, enhance your smile, or improve your oral health, we're here to guide you every step of the way. Book your complimentary consultation now and let us transform your smile while giving you peace of mind.
Hear Waynes Experience on Getting All on 4 Dental Implants at Glenferrie Dental.
Finance your dental treatment
At Glenferrie Dental, we offer a range of solutions to assist you in financing your dental treatment.

Apply for early release of your superannuation to pay for dental surgery or dental implants.
Afterpay allows you to enjoy your smile now and pay for it in four equal payments.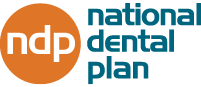 With the National Dental Plan, the cost of the dental treatment is broken down to be paid fortnightly.